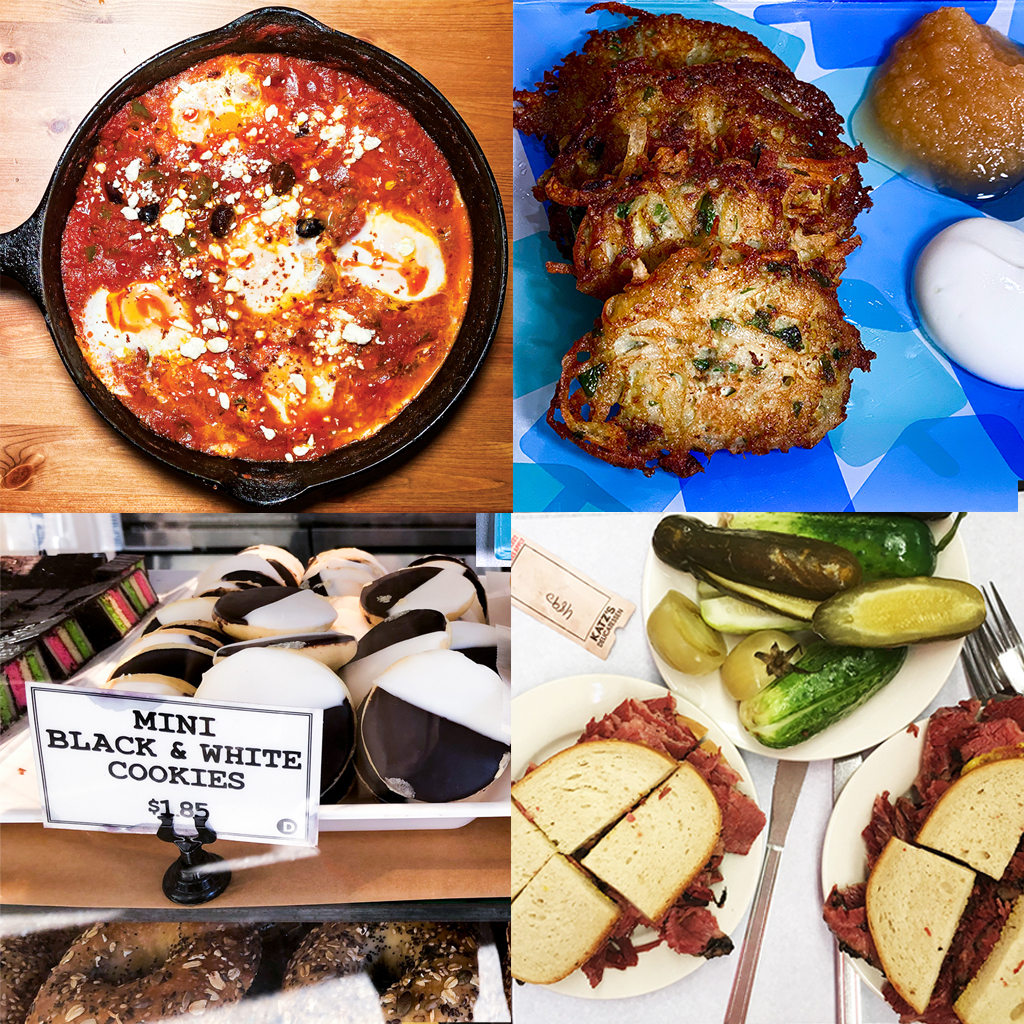 JEWISH CUISINE — What Makes Traditional Foods Jewish?
According to the Wikipedia dictionary, the word cuisine is defined as "A style of cooking characterized by distinctive ingredients, techniques and dishes, and usually associated with a specific culture or geographic region. Regional food preparation traditions, customs and ingredients often combine to create dishes unique to a particular region."
When it comes to the traditional concept of a cuisine, historians, food writers, and chefs have often used the term to describe the common cooking methods and ingredients utilized within a country's borders (such as French, Italian, Turkish, Egyptian, Chinese, Indian, Mexican) or a general region (Western European, Mediterranean, Middle Eastern, Asian, Latin American). But over time the definition has expanded to include cookery styles associated with empires or historical time periods (such as Ottoman, Aztec, Latin American, Early American), religious or cultural groups (Jewish, Arabic, Creole), or even grouped according to food style or diet (haute, vegan, paleo).
This interactive seminar will teach you how to think about the idea of cuisine differently. I will tackle the big question of whether there is such a thing as Jewish cuisine, and how trade, kashrut food restrictions, migration, and access to ingredients has influenced the popular recipes of the Jewish communities in the United States, Israel, and world today.
As part of the broader debate on the topic of what makes a food Jewish, the following more popular dishes will be discussed: albondigas (Sephardic meatballs), ghondi (Persian chickpea dumplings with chicken and cardamom), bourekas (Sephardic pastries stuffed with spinach and cheese), bimuelos (Sephardic fried doughnut balls with sugar), shakshouka (North African tomato and pepper stew), cholent/hamin/adafina (Shabbat stews), potato latkes, gefilte fish, potato knishes, smoked salmon and pickled herring, pastrami, bagels and bialys, black-and-white cookies, macaroons, matzah and haroset.
Participants will come away with an increased understanding of why particular foods are considered "Jewish," and how the process of adoption and adaptation of recipes, food styles, and ingredients plays a continuing role in the evolution of Jewish cuisine.
Note: What would a Jewish discussion about food be without something to nosh on? Because all this talk is sure to make you hungry, I recommend that participants bring along their favorite Jewish snack to the conversation (you may even have a special Jewish food that you would like to show-and-tell with the group!). The following is a list of suggestions (but entirely optional):
Soda: Dr. Brown Cel-Ray, black cherry, cream, Dr. Pepper, plain seltzer
Kosher wine, Manischewitz concord wine, or concord grape juice
Bourekas or other mini phyllo-stuffed pastries
Chopped liver with crackers or toasted bread
Hummus and pita
Shakshouka pepper stew (if not homemade then Trader Joe's now offers this in the freezer section!)
Potato latkes with apple sauce and sour cream
Potato knishes with mustard
Bagel or bialy (with or without cream cheese and lox)
Challah with butter
Pastrami sandwich on deli rye with mustard (sauerkraut or coleslaw optional), full sour pickles on the side
Hotdog with mustard and sauerkraut (Hebrew National preferred)
Black-and-white cookies
Bimuelos, doughnut holes, jelly doughnuts
Macaroons
Babka
Rugelach
Halvah
Hamantaschen
Matzah and haroset (matzah style crackers and jam or apple butter also work!)