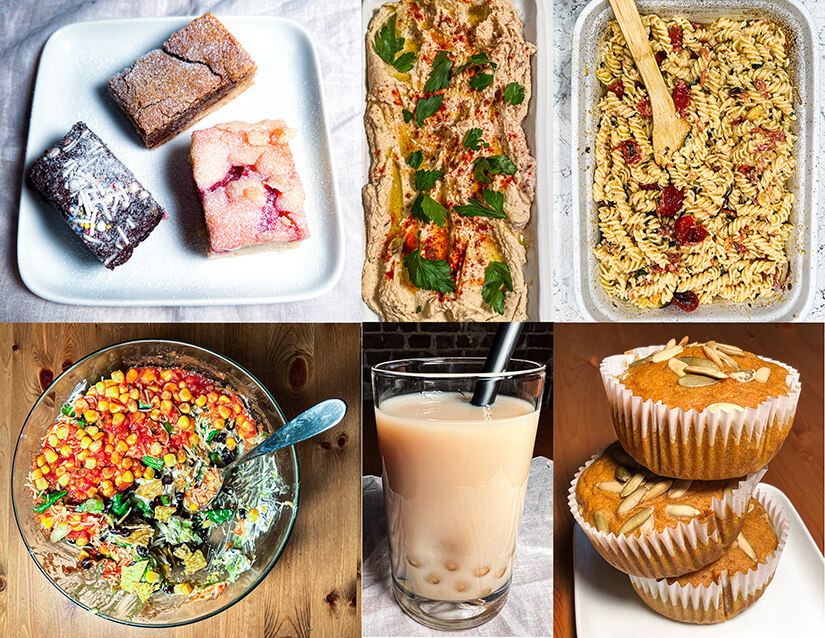 JCC Cooking Social Series (in-person): Easy Fun Fad Foods for TEENS!
Join me at the JCC Manhattan for a fun 5-week cooking series just for tweens/teens inspired by the coolest recipes all over social media. It's a great way to make new friends and level up those kitchen skills. Each week, students will work together in teams to prepare a simple (yet delicious) recipe from the following themes:
SEPT 26: Delicious Drinks
OCT 3: Pasta Night
OCT 10: Brownies, Bars + Blondies
OCT 17: Festive Party Dips, Chips + Toasts
OCT 24: DIY Fall/Winter Holiday Sweets Gift Bag
Here is a peek at some of the featured recipes we will be preparing during the series:
Basic Boba Milk Tea with Brown Sugar Syrup
Mock "Cosmic" Brownies with Rainbow Sprinkles
Layered Taco Salad Dip
Garlic Sesame Noodles
Baked Feta Pasta with Basil, Cherry Tomatoes, and Olive Oil
Vegan Pumpkin-Ginger Root Muffins
Chocolate Pretzel & Dried Fruit Bites
NOTE: While all recipes will be nut-free and kosher, this class cannot accommodate other food allergies. We hope you can join us in the kitchen!