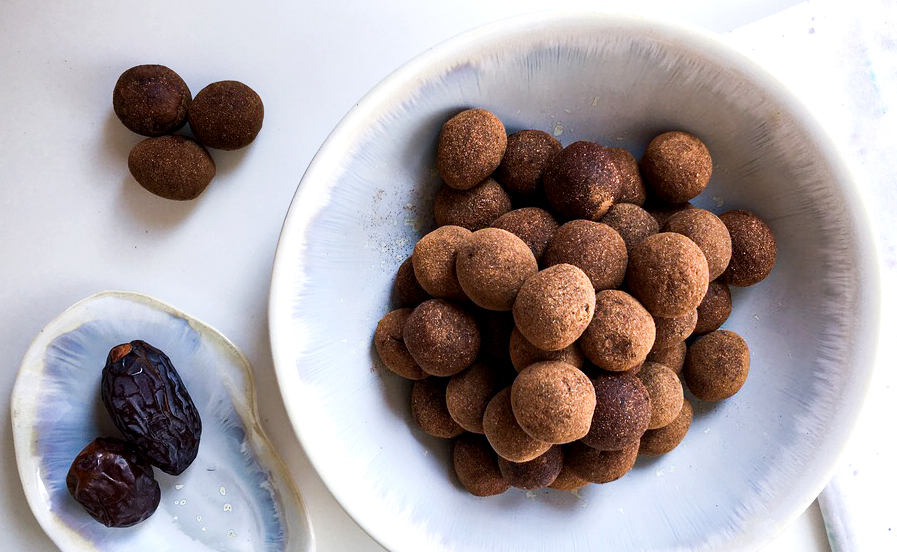 SEPHARDIC PASSOVER: CHEF TALK and COOKING PROGRAM on Cinnamon Dusted Haroset "Truffles" AND Flourless Macaroons
Cuisine & Diet:
Dairy-free, Egyptian, Gluten-free, Jewish, Kid-Friendly, Mediterranean, Mizrahi, Moroccan, North African, Passover, Sephardic, Sweets & Desserts, Syrian, Vegetarian
MENU:
Italian Flourless Almond Macaroons with Pignoli Nuts

Syrian Flourless Salted Pistachio Macaroons with Orange Blossom Water

Moroccan Cinnamon Dusted Haroset "Truffles" with Dates, Raisins, and Walnuts
Passover is one of the most loved holidays in the Jewish calendar and celebrated by those from all streams of Judaism. Over the last few decades Seder menus have become more elaborate and adventuresome, with many families looking for alternative ways to prepare foods that are more exotic in flavor while maintaining tradition.
During the ceremonial Seder meal held on the first and second nights of Passover, a sweet paste made of fruit, nuts, and wine is served as integral part of the Seder plate to represent the freedom of our enslaved ancestors. While the Ashkenazi or Eastern European Jewish style of haroset traditionally combines chopped apples, walnuts, and kosher wine into a salad-like mixture, the Sephardic Jews of the Mediterranean and Judeo-Arabic communities of the Middle East will more often use dried dates as a base to create a thick paste.
One of the most difficult things to prepare for Passover are good desserts like cakes and cookies because they are often made of wheat flour, which is an ingredient prohibited during the week-long holiday. As a result of this restriction many Jewish bakers have developed creative ways to prepare confections by replacing the flour with ground nuts.
In this interactive hands-on cooking seminar will teach you how to prepare a Moroccan style of haroset where small balls of a date-raisin paste are rolled in cinnamon and transformed into confections that resemble chocolate truffles. Participants will also prepare a Syrian pistachio macaroon with orange blossom water as well as an Italian almond-pignoli macaroon that will satisfy any cookie craving (even when it isn't Passover). These delectable gluten-free confections also make great gifts for any occasion!
GENERAL INGREDIENTS:
For Almond-Pignoli Macaroons:
Blanched, whole almonds
Pignoli nuts
Confectioners' sugar
Almond extract
Vanilla extract
Egg whites
For Pistachio Macaroons:
Salted pistachios
Unsalted pistachios
Sugar
Egg whites
Orange blossom water
Confectioners' sugar, for serving (optional)
For Moroccan Haroset "Truffles":
Walnuts
Slivered almonds
Medjool dates or regular-size dates
Golden raisins
Black raisins
Sweet Passover wine (such as Manischewitz) or red grape juice
Matzah
Cinnamon
EQUIPMENT:
Measuring cups and spoons
Food processor
Melon scoop or 1-tablespoon sized measuring spoon
Small plate
3 medium mixing bowls
2 large baking pans or cookie sheets lined with parchment paper