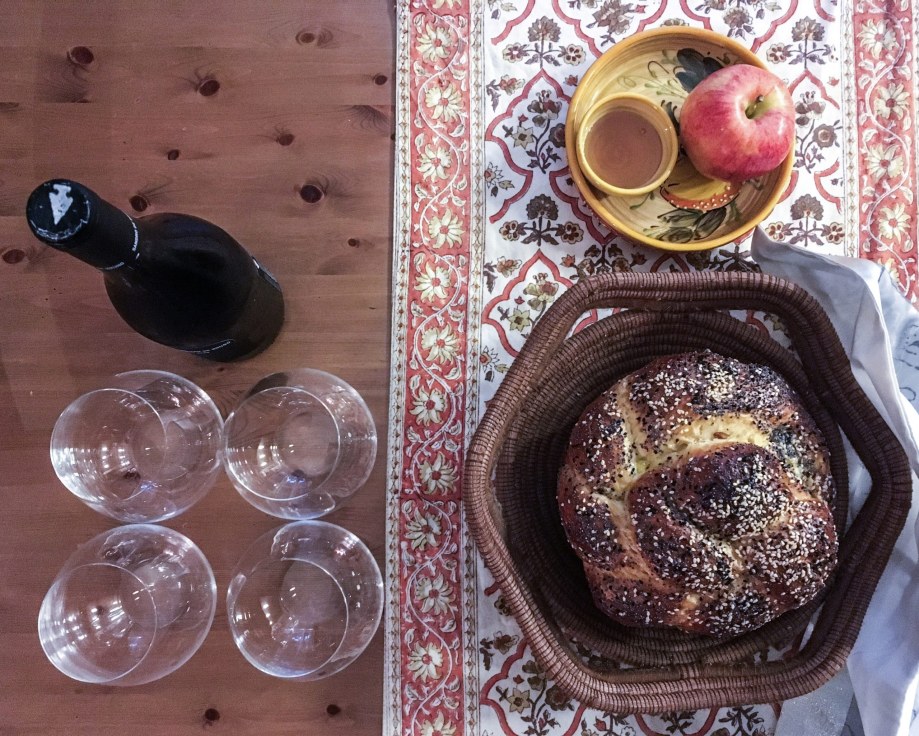 ROSH HASHANAH CHALLAH DEMO: Round Jewish Holiday Bread with Apples, Raisins, and Honey
Cuisine & Diet:
Ashkenazi, Breads and Pastries, Dairy, Dairy-free, Eastern European, German, Jewish, Kid-Friendly, Rosh Hashanah, Shabbat, Shavuot, Sukkot, Vegetarian
NOTE:
This lesson is a 1-hour live virtual demonstration on how to make a sweet round challah for the Jewish new year of Rosh Hashanah. Participants are welcome to prepare their own dough along with me during the lesson and/or prepare a batch ahead to continue with the shaping/braiding process. In order to cover all the steps of challah-making in the 1-hour time frame I will be working both with prepped-ahead dough as well as a batch that I will make from scratch during the lesson.
During this lesson I will demonstrate the following:
Brushing 1 batch of pre-braided dough with egg wash, sprinkling with seeds, and placing it in pre-heated oven
Braiding and forming 1 batch of prepped-ahead dough with apples and raisins, and getting it ready for 2nd rise
Preparing 1 batch of dough from scratch, and getting it ready for 1st rise
GENERAL INGREDIENTS:
All-purpose unbleached flour
Salt (kosher preferred)
ACTIVE dry yeast
Vegetable or canola oil
Honey
Eggs
Sesame and/or poppy seeds for sprinkling on top (optional but suggested)
Raisins (black, yellow, or mixed; optional)
Mix of sugar and ground cinnamon (optional)
Red apples (optional)
EQUIPMENT:
Measuring cups and spoons
Kitchen scale, for weighing flour (optional but preferable)
Large mixing bowl and spoon (for mixing dough)
Large mixing bowl (need 1 for each dough that needs to rise)
Plastic wrap or light kitchen towel, for covering rising dough
Large baking tray or half sheet pan, for baking 1 or 2 standard challah breads
8- or 9-inch round baking pan (if forming and baking dough into round shape)
Parchment paper or silicone baking pad, for lining baking trays/pans (optional but highly recommended)
Small bowl or cup, for making egg glaze
Pastry brush, for brushing unbaked breads with glaze
Pastry Scraper (optional but recommended for easily picking up/cleaning dough from bowl and counter)