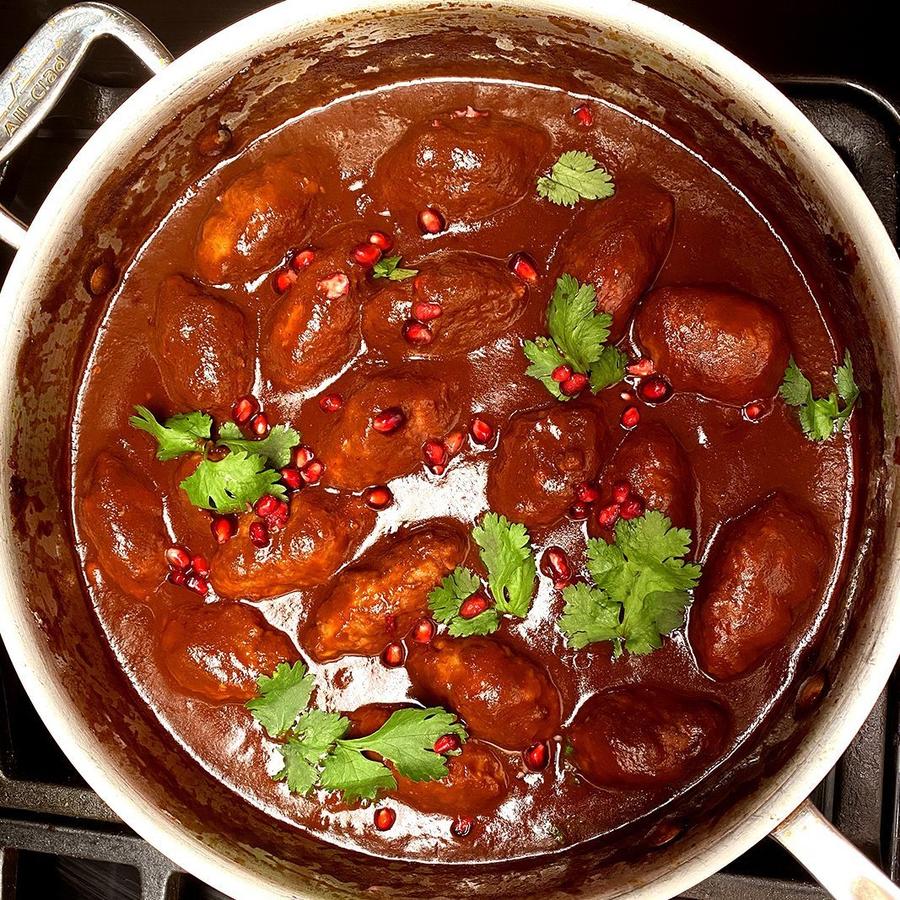 ALBÓNDIGAS: CHEF TALK and COOKING PROGRAM on The Sephardic Meatball
Cuisine & Diet:
Dairy-free, Meat, Mediterranean, Middle Eastern, Passover, Sephardic, Shabbat, Spanish, Syrian
Whether as a soup or a stew, meatball dishes have become a classic staple in many cuisines around the world. Some of the earliest recordings of meatball recipes can be found in Arabic cookbooks dating back to medieval times. During the period of Muslim rule in the Iberian Peninsula (al-Andalus) in the 8th to 15th centuries, Arabs introduced their meatball stews to Spain and Portugal, which later spread to parts of the Mediterranean and the Americas.
Today, albóndigas recipes can be found throughout Latin America, as well as in Jewish communities whose ancestors fled the Iberian Peninsula during the Inquisitions (12th to 19th centuries).
In this hands-on cooking lesson, Jennifer will teach her own Syrian version of torpedo-shaped lamb and beef meatballs prepared with an earthy blend of nutmeg, cloves and cinnamon and stewed in a tomato, lemon and tamarind sauce that makes it distinctly Aleppan. Participants will come away with an increased understanding of the flavors and techniques of this comfort food and how it lives on in Sephardic communities today!
GENERAL INGREDIENTS:
Ground beef or lamb (or a mixture of the two)
Egg
Onions
Ground cinnamon
Ground cloves
Nutmeg
Ground coriander
Plain breadcrumbs, gluten-free breadcrumbs, or matzah meal
Pine nuts or coarsely chopped walnuts (optional)
Extra virgin olive oil
Matzah cake meal, flour, or gluten-free flour
Tomato paste
Tamarind paste or pomegranate concentrate/syrup/molasses
Lemon juice
Salt
Brown sugar
EQUIPMENT:
Measuring cups/spoons
Large mixing bowl
Small bowl
Large skillet or frying pan